Board Treasurer
Hope's Door is a shelter and counseling center that offers comprehensive programs and services that are designed to help break the cycle of domestic violence. Hope's Door provides direct intervention and prevention services to Texas families affected by domestic violence in Collin County, Dallas County, and surrounding areas. As the baord treasurer I'm responsible for managing and reporting on the association's finances including the below: 1. Carry out the responsibilities of a member of the Board of Directors. 2. Assists in the preparation of the budget. 3. Monitor the budget. 4. Ensures the Board's financial policies are being followed. 5. Reports to the Board of Directors and general membership on finances. 6. Prepares any required financial reporting forms. 7. Maintain all bank accounts. 8. Oversee all financial transactions. 9. Chair the finance committee
Member, of Board of Directors at Camp Summit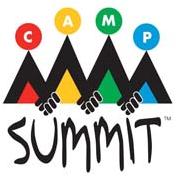 Camp Summit offers week long camp sessions during the summer months and spring break, and weekend sessions and respite days in the fall and spring seasons. Campers are offered a wide variety of traditional camp activities in our barrier-free environment
There are no other camps in our region and only a handful of camps in the United States that offer a camping program comparable to Camp Summit. We are unique because:
We accept campers without regard to the severity of their disability;

Our program provides a unique longevity because we have no upper age limit for adult campers;

Campers register directly with Camp Summit;

We offer a two-to-one ratio of campers to counselors, with special one-to-one assistance when needed;

We provide on-site medical personnel, including Registered Nurses and a Physician on-call to ensure the safety and well being of our campers; and

Financial assistance is available through a sliding scale fee structure and camp scholarship program.
Member, of IT Steering Committee at Metro Dallas Homeless Alliance

The MDHA is a 501(c)3 member organization composed of a broad spectrum of stakeholders committed to end homelessness. Through MDHA, 74 agencies that represent shelters, hospitals, government agencies, local municipalities, nonprofits, faith-based organizations, housing and treatment providers, individuals (including homeless consumers), businesses, medical / educational leaders, and other community members meet routinely to collaborate on issues to fight homelessness.The Dallas City Council resolved that MDHA is the "regional authority on homelessness" and provides leadership to develop programs and secure funding to assure quality, effective services for persons experiencing homelessness.
Our Purpose
To end homelessness in Metropolitan Dallas through advocacy, planning, and education that creates and sustains needed change.
Our Vision
All people live in appropriate housing.
Our Values
Compassion, Accountability, Respect and Courage.